Mass & Slim Anti-Cellulite Shapewear Pack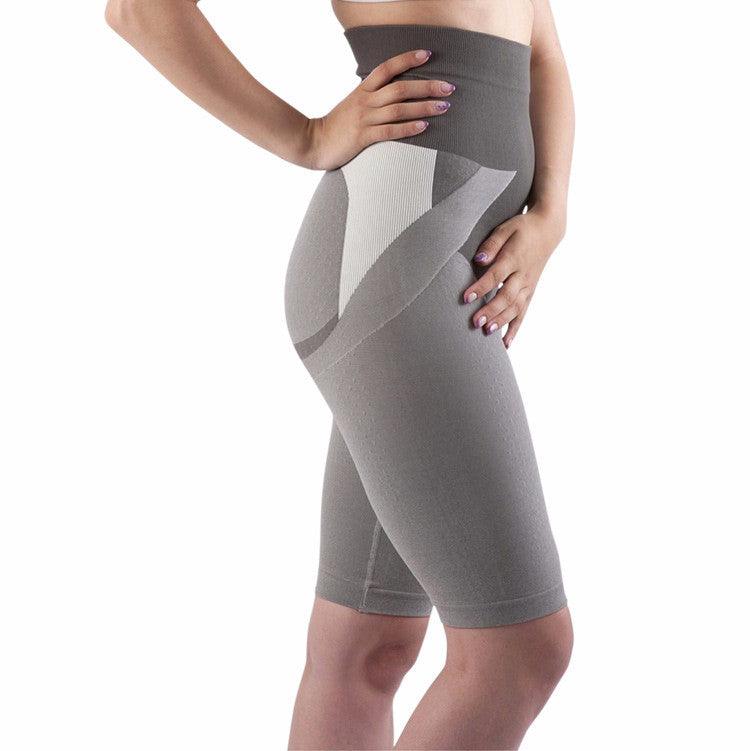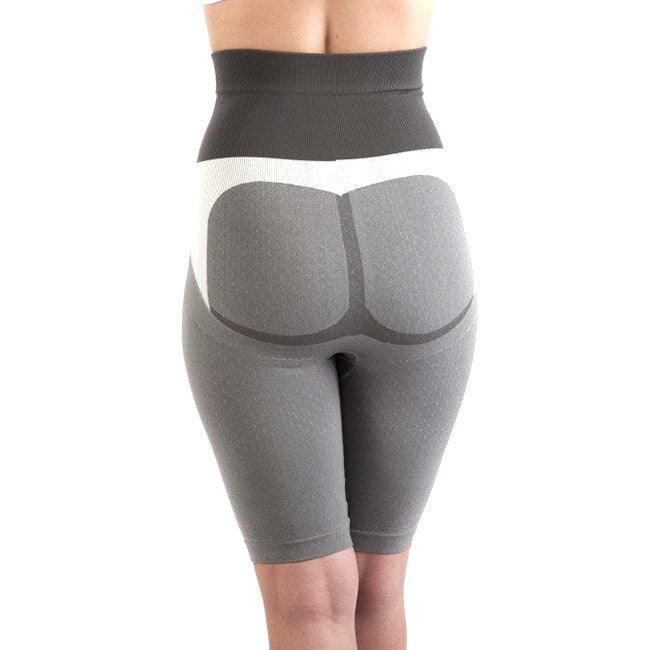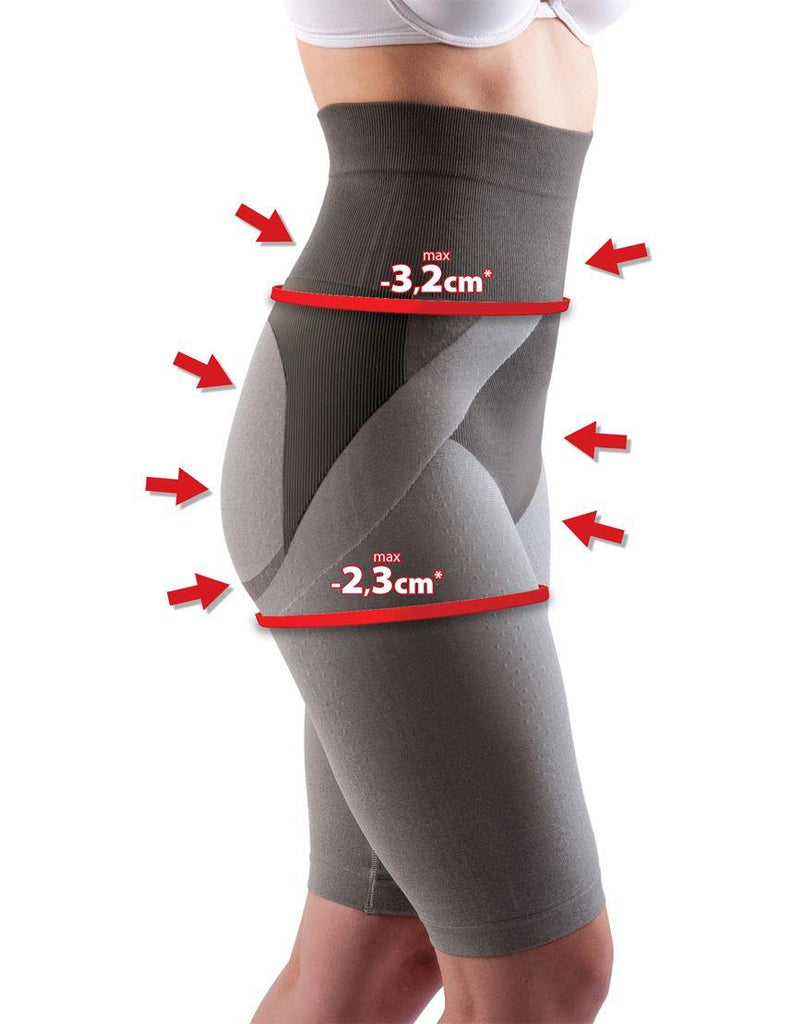 Mass & Slim Anti-Cellulite Shapewear Pack
---
---
---
The Technology Behind our Mass & Slim Anti-Cellulite Shapewear
How the magic happens:
Snug yet cozy Bamboo Viscose fabric hyper focuses on an overall slimming effect to immediately re-shape your stomach, hug your thighs, and tone your hips and bum.
Strategically placed Tourmaline®beads work around the clock to give your skin a gentle micro-massage. Paired with movement and general exercise, this soothing contact helps to burn more calories, by signaling the body to irrigate fat cells, both of which help to get rid of cellulite. This tiny friction provides long term effects of reduced cellulite and increased circulation.
Material Composition
53% Polyamide
33% Polyester
14% Elastane
Care Instructions
Sizing Chart
| EU Size | US Size | Mass & Slim |
| --- | --- | --- |
| 34 | 6 | S |
| 36 | 8 | S |
| 38 | 10 | M |
| 40 | 12 | M |
| 42 | 14 | L |
| 44 | 16 | L |
| 46 | 18 | XL |
| 48 | 20 | Xl |
All sizes are true to US sizing.
Fit: comfortable for all-day wear; Fabric has an elasticity to accommodate different body types and size ranges.
We recommend the Larger size option if you're on the cusp of two sizes. For example: if you are between medium & large, we recommend size Large
---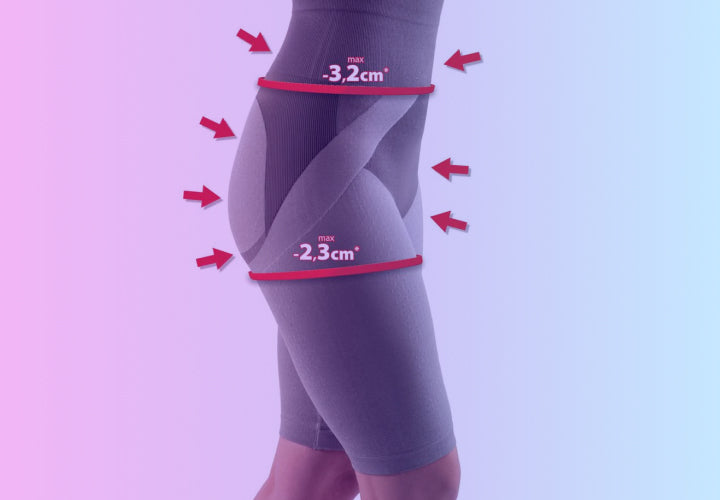 The Anti-Cellulite Slimming Shapewear Shorts
Our best-selling anti-cellulite shapewear shorts, and for good reason. Designed to give you complete confidence when you hit the town in your favourite dress, these anti-cellulite shorts work behind the scenes to give you the slimming, toning, and re-shaping effects to make you feel like you're living the dream. Whether you're headed to the grocery store, dancing the night away, or lounging at home, Mass & Slim Anti-Cellulite Shapewear Shorts gives your body the beautiful support you didn't even know it needed.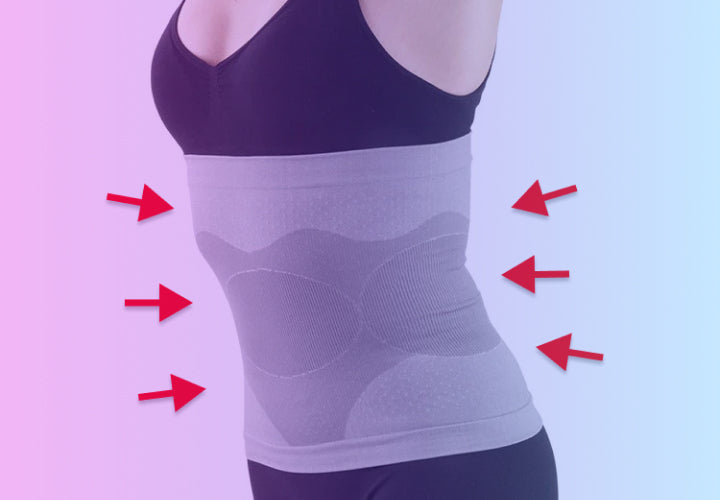 The Anti-Cellulite Slimming Waist Shaper Belt
Get the waist definition you've always wanted with our anti-cellulite slimming waist shaper. Made with breathable bamboo viscose fabric for complete comfort, wear our Mass & Slim Waist Shaper throughout the day to smooth and gently flatten your tummy and accentuate your figure.
The Anti-Cellulite Slimming Shapewear
Leggings Our best-fitting anti-cellulite shapewear leggings were made to balance your figure from the moment you put them on.
As comfortable as second skin, Mass & Slim leggings are the perfect companion to running errands throughout the day, an added reinforcement to your workouts, or discreetly hidden underneath skinny ankle pants for much-needed circulation at the office. Smooth out unwanted bumps, flatter your curves, and give your legs, thighs and hips all the definition.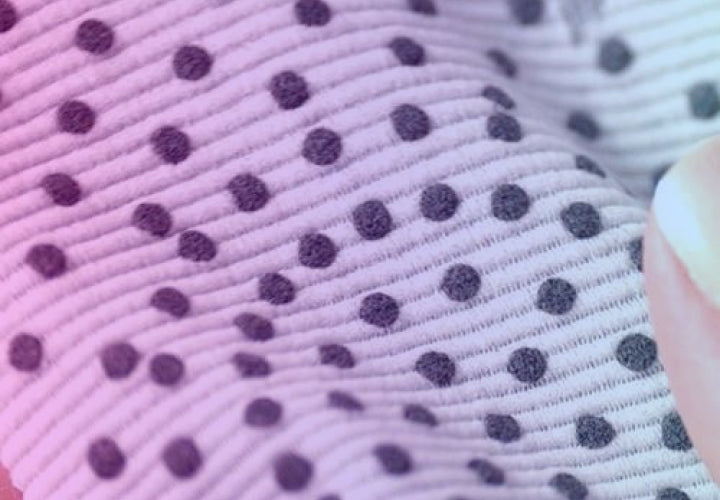 Micro-massaging with Tourmaline®
Slip on a pair of our anti-cellulite leggings and feel the TheBlackPurple difference. Made with revolutionary fabric containing tiny Tourmaline® (ceramic) beads that help create a micro-massaging effect to stimulate blood flow. All integrated in a breathable Bamboo Viscose for comfortable, everyday wear.
Made with soft, breathable fabric, they go to work behind the scenes to:
Tone your thighs with a 360° embrace for added firmness underneath your favourite jeans
Elevate your workouts with complete freedom of movement to maximize calorie burn during exercise and provide improved blood flow
Contour, shape, and beautifully highlight your legs, hips, and bum so you can feel confident no matter where you're going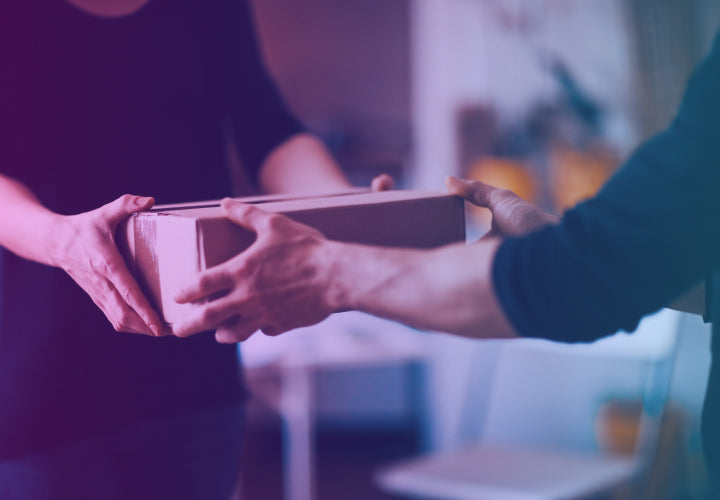 Easy Shipping & Returns Policy
We are committed to your 100% satisfaction
We want you to love your brand new TheBlackPurple items. Please note that our shapewear may fit small at first, but it will soon adjust to your figure.
Why Choose The Black Purple?
Slip a pair on and immediately look slimmer with our signature shapewear.
Breathable
Compressing
Massaging
Non Slip
Slimming
Discreet
100+ people reviewed this product
OMG, I've been using my shorts from the black purple and I'm in love. They Make me look slimmer, they don't make me feel hot and it stays in place. I was smiling when my mom said I looked thinner. I will be buying another pair soon.

- KARINA LARA

I normally do not comment on these or believe in these products. I ordered a pain and am amazed at home they fit, how comfortable they are and an amazing difference under a summer dress. They do not feel hot at all. Lets see what the next 30 days do. I am impressed so far!

- SOFIA MARIANNA GRAZIANO

This shape wear is extremely comfortable. It breathes very well. I've been wearing for about two weeks now and can not say enough good things about this product. I paid full price and have not been paid for any kind of reviews or anything, lol. Just really love this shape wear.

- HEATHER WILLIAMS