We've been writing a lot in the blog recently about being more affirmative and forgiving with your weight,
cellulite
or anything else about yourself that might cause stress, anxiety and/or low self-esteem. And it's time to stop letting the size number on your clothing get you down too. By making the right fashion choices and dressing in a way that lets you comfortably accentuate your features and look your best, you can start feeling more beautiful and confident every time you leave the house –which is true
whether you're overweight or not
.
1. Be Comfortable
Presenting the best outward image to others starts within you. You can't be confident in something that's physically uncomfortable or that makes you uncomfortable with the look you are presenting. Wear clothes that fit properly – not too tight and not too baggy – and don't wear something to make yourself feel good just because it's the latest style.
Above all, be true to yourself. If you're buying a certain size because you hate the thought of your correct size, you'll never look your best.
2. Assemble a Knock-Out Wardrobe
When you choose the right colors, cut and patterns, you can accentuate the right areas and take focus away from elsewhere.
Dark Colors Hide and Light Colors Highlight
Wear a lighter colored belt or sash around you waist to highlight its curves over a dark dress. Wear dark pants and a light-colored blouse to put the emphasis up top and take it away from down below.
Stay Away from Horizontal Stripes and Patterns
Being horizontal, they accentuate width. By contrast, vertical stripes accentuate height.
Get Your Colors Done
Find out what clothing colors work with your skin tone and hair color.
3. You Can't Look Your Best if Your Underwear Doesn't Fit
Your underwear shouldn't be just a fashion show of skimpy briefs and fancy bra patterns.
By some estimates, up to 80% of women wear the wrong bra size. That can cause back pain and posture problems. An ill-fitting bra can make anything you wear look unflattering. Take the time and spend a little extra to visit a specialized bra shop or higher-end department store whose sales help knows how to properly size you for a bra.
To help keep hip and thigh girth in check, try a low-legged, high-waisted support brief. Better yet, look for cellulite-reducing shapewear (like our products!) that can help shape your body from your stomach to your ankles, all while reducing the appearance of cellulite.
4. Accessorize for Size
Fortunately, jewelry and fashion accessories work for women of all body sizes and types. In fact, larger women can wear bolder choices that might overwhelm smaller frames. But don't use that as an excuse to go over the top – gaudy can happen to anyone. Similarly, items that are simply too small can appear out of proportion to your body.
Try a larger handbag that will make your body look smaller. Use a few bangles to make wrists look slimmer, and knee-high boots will make your legs look longer and thinner.
5. Wear Clothes with Mass & Slim
If you follow all or some of the tips above, this will already be easier to do. The right attitude, confident and positive, is as important as the clothes you wear in presenting the best you to the world.

6. Take Care of Yourself
Simply putting on an outfit doesn't miraculously make your look great. Try to eat a healthier diet and get more activity in your life. Treat yourself to a spa visit or a mani/pedi. Generally shoot for a healthier lifestyle. Not only will you be healthier, but you'll look healthier too.
7. Get Fitted
It's can be difficult to know what size works best for you, especially since sizes can be inconsistent between clothing brands. And sometimes almost nothing fits you properly because of your body's unique features and proportions. Try finding a good seamstress and get properly fitted for some outfits. It might be less expensive than you think and the payoff can be fabulous.
8. Buy Quality
When you're down about your body and appearance, it's easy to just shop the bargain racks. You'll prefer the look of higher quality clothing and it will last longer, which is something that we don't usually consider when deciding to make the investment. So go ahead, you're worth it.
9. Consider all angles
Literally and figuratively. Some outfits look great when you're standing in front of the mirror. But when you sit down, they might be quite unflattering. So put a chair in front of the mirror and take a look for every angle, sitting and standing.
Also make sure your clothing is age- and personality-appropriate. If you're north of 30, no matter what body type you are, the latest teen trends are probably not for you – even if you're still young at heart. And sometimes when we decide to change our attitude about ourselves, we try to become something we're not. If you've never worn pastel-colored hair, think twice about adding a streak of fuschia just to make a change. Or at least take small steps in your new direction.
That last point may be one of the most important. Accepting your body, being more affirmative and forgiving in your attitude towards it doesn't mean doing anything that is part of who you are. The idea isn't to become someone else, but to be happier and more comfortable with yourself.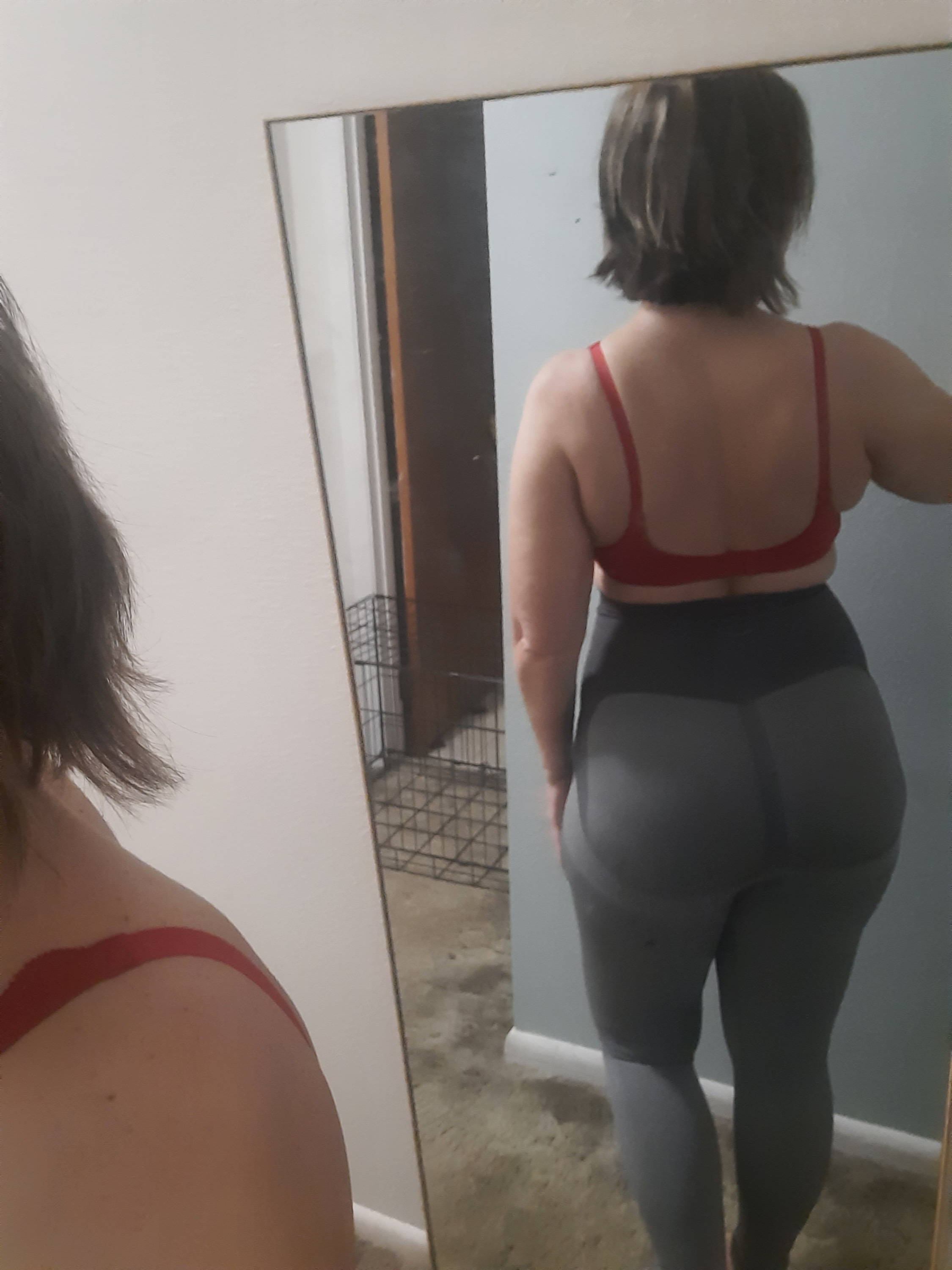 I am a critical care nurse and these leggings are saving my legs. I am no longer feeling leg fatigue at the end of my shift which has alleviated my knee pain. In addition my legs look smoother. My husband noticed the back of my thighs appeared less dimpled and he was a skeptic. I am ordering a second pair and I am going to try the bra this time too.
Leann Kolovitz, USA.
I have been wearing my mass and slim leggings for less than a week. I have already noticed tightening and toning in my legs, butt and stomach. I`m also seeing a reduction in cellulite and smoothing of my skin. Very impressed for the first week! I never submit reviews but if you are looking for something to help get u in shape and to look toned, these leggings are the bomb! Worth every dime I paid. I will post back in thirty days with an update but so far I`m extremely thrilled with these leggings! Great results!
Pam Crawford, USA.
See All Reviews