If you're looking for layered bob hairstyles for over 40s, you're in luck. If there is a more versatile short haircut than the bob, we don't know about it. And that means lots of options for you to keep coming up with new versions that offer similar great looks and easy maintenance that are the hallmark of short or long layered bob styles.
Try These Layered Cuts for Your Next Bob
Did we already say "versatile", "easy maintenance" and "great looks"? Check out these layered cuts for short and long bobs that need little more than blow drying and/or quick work with a curling iron.
1. The Longer-In-Front Bob - Here's a prime example of why bob's are popular with older women. Not only does this bob look as hip as any, but it also offers a way to mask any forehead wrinkles with a dramatic forward swoop.
2. The Full-Volume Bob - If you feel your hair is looking a little dull, ask your stylist to give you long layers to add body, then blow dry from underneath to add even more fullness.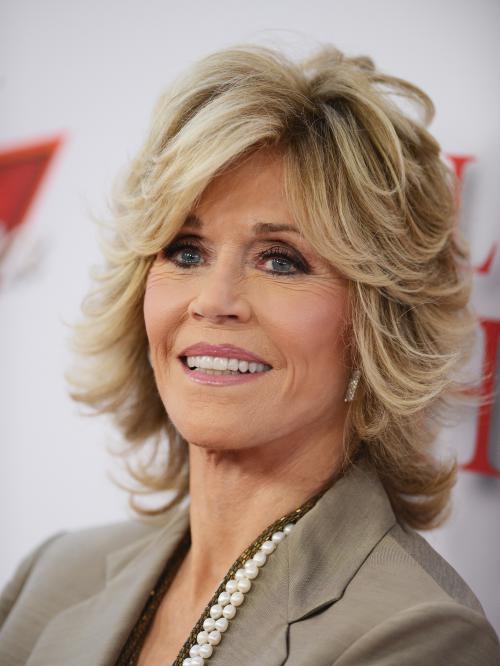 3. The Fine-Hair Bob - Forgive us for going on about "versatility", but bob styles work with almost every hair type too, including thin hair, thick hair, straight and curly. And all hair colors to boot. To minimize the potential for the "lifeless" look with fine hair, keep the length between the bottom of your ear and your jawline.
4. The Choppy-Layered Bob - we're all looking for the fountain of youth and this is the bob style to go with it. Perhaps the ultimate in layering, shorter layers in the back add volume and longer bangs add character to the front.
5. The Wispy-Volume Bob - If you have thicker, straight hair, no has to know it with this classic, side-part bob. Classic doesn't mean complicated either, despite the good looks. You keep this effect looking fresh every day with just a blow dryer and brush. You might never be late for work again!  
Now that your hair looks its best, why don't you do the same for your shape with the slimming waist shaper anti-cellulite shapewear!
If you enjoyed this post, check out our recent article about things to do for your 40th birthday.